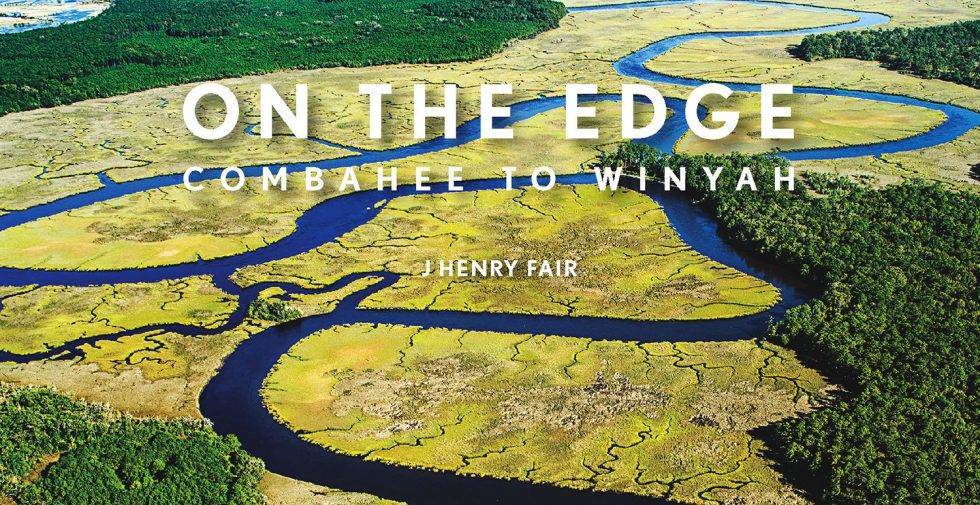 On Thursday, March 14, join J Henry Fair and the Coastal Conservation League to celebrate the release of On the Edge: Combahee to Winyah, Fair's new photo book that captures our changing coastline. All the revenue from sales of On the Edge will benefit the Conservation League and support our mission to protect South Carolina's coastal resources and communities.
On the Edge Book Launch
Thursday, March 14 at 6 p.m.
The Library Society
164 King Street, Charleston, SC
Reception to follow

This event is free and open to the public, and books will be available for purchase. Registration is required. RSVP now using this link or contact Development Manager Stacie Loeffler at (843) 725-2057 or staciel@scccl.org.
Fair will share his reflections from On the Edge and sign copies of the book, which was made possible by the generous support of several donors, including the Coastal Community Foundation of South Carolina, the Colbert Family Fund, the Henry Fair Family Fund for the Environment, the Mills Bee Lane Foundation, Lane and Lucille Morrison, Susie O'Brien, the Stony Point Foundation, and Terry and Joe Williams.
We hope to see you soon!
-Your friends at the Coastal Conservation League
RSVP
---
Contact Us