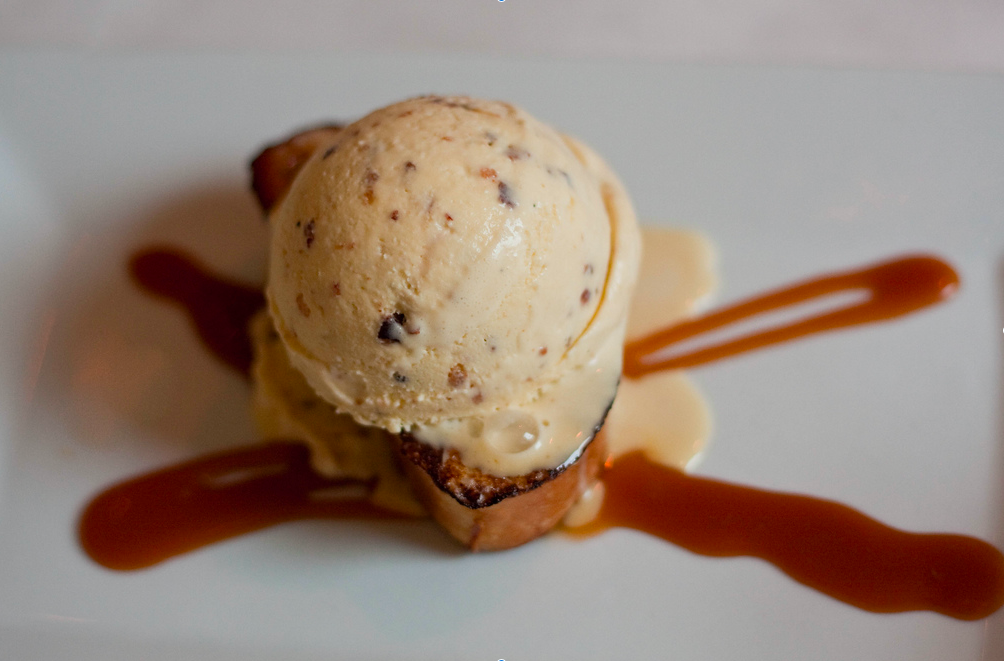 Circa 1886's Executive Chef and a founder of Charleston Wine + Food Festival, Marc Collins, was thrilled when we asked him to share a recipe using September's secret ingredient: local eggs. Chef Marc and his team are big fans of Watson Farms eggs for their bright yellow yolks and the richness they bring to every dish, especially the restaurant's in-house ice creams. Cue the music.
Maple Bacon & Egg Ice Cream by Chef Marc Collins
1 quart of heavy cream
8 strips of applewood smoked bacon (soak in heavy cream overnight)
1 cup of maple syrup
¼ cup of sugar
2 teaspoons of salt
2 Watson Farm eggs
8 Watson Farm yolks
Soak strips of bacon in heavy cream overnight and remove in the morning. Scald cream with maple syrup. Whisk salt, eggs and yolks with sugar until combined. Temper this mixture into the hot cream. Cook until 182°F or until it coats the back of a spoon. Strain through a fine mesh strainer and chill overnight. Churn in an ice cream maker and enjoy!
---
Contact Us