Project
Save Crab Bank
---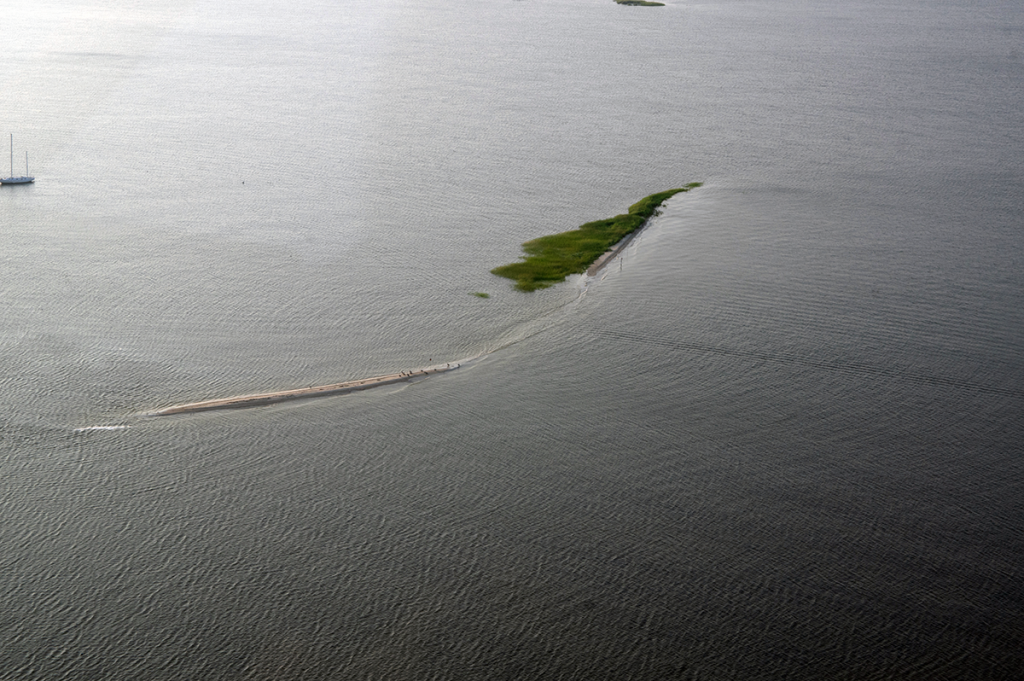 It doesn't take much: You can rent a kayak and paddle in 15 minutes to one of the few places on the Atlantic coast where you can watch sea and shorebirds nesting — right here in South Carolina.
Crab Bank, in the heart of Charleston's harbor near Shem Creek, is a bird sanctuary unlike any other. For more than a half-century, the island has been home to brown pelicans, black skimmers, royal terns, American oystercatchers, and other migratory and threatened birds. In a single summer, Crab Bank hosted as many as 5,000 nests, and, from its shore, young birds have begun life and learned to fish and play.
Crab Bank is a critical economic driver for small restaurants, shops, and outfitters on one of the state's last working creeks. More than 10,000 people every year paddle from Shem Creek to see the bank and its wildlife up close. The island contributes to coastal tourism, scientific research, and outdoor education.
But Crab Bank is washing away. Wind, waves, and harsh storms have taken their toll. High tides roll over the bank daily. This year, no birds nested there.
More than a year ago, the Conservation League teamed up with the South Carolina Department of Natural Resources, conservation partners, and an outfitter, Coastal Expeditions, to find a solution — use sand dredged during the Charleston Harbor's deepening project to rebuild the bank. The Army Corps of Engineers has studied the opportunity extensively. The Corps found compatible sand, developed a plan for restoration and is prepared to rebuild Crab Bank. But it costs money, and we need your help.
The project will require about $1.5 million in local matching funds by December 2018. With you on our side, we're confident we will meet that goal. If we miss our mark, all dollars raised will still benefit South Carolina's remaining coastal bird habitat. By donating to the cause now, you can help save Crab Bank and enhance a vibrant Shem Creek.
How can you help?
Like us, we know you care about protecting wildlife habitat and special places on our coast. Our ask of you today is different than our normal appeals. We won't keep any money raised for Crab Bank, and all donations will go directly toward its restoration. We'll still need your support this year to continue our good work, but right now we want to share this unique chance for you to chip in.
Give here: https://secure.coastalconservationleague.org/page/content/save-crab-bank/
The latest news
Crab Bank's birds
Year-round residents
Birds that nest there during the summer 
Birds that rest and feed on Crab Bank over the winter
How can you help protect sea and shorebirds?
Beyond making a financial contribution toward Crab Bank's restoration, there are several things you can do to protect sea and shorebirds (and the fragile habitat they rely on). Here are a few tips to remember when you see these coastal birds:
---
Contact Us